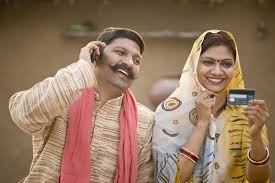 Ferrocement technology emerged from rural habits. It has tremendous applications in rural area. People in villages used to construct walls and roofs using bamboo or tree dry stems or sticks. They were tied together with some strings or rope of jute. The surface was then filled with mud paste sometimes mixed with sand. The final wall after drying served the purpose of shelter. It was then periodically coated with cow dung paste. This technique was modified with steel meshes and sand cement mortar. Ferrocement is very friendly material for the villages.
Watch the power point presentation (PDF) :
Following are the applications of Ferrocement Technology in Rural area, Many NGO are using it
 Jnana Prabodhini Pune -contact person Shri Vivek Giridhari

 Rotary Club from Pune and Bhor., Contact person- Prof Kulkarni from Bhor

 Savitribai Phule Ekatma — Contact person Dr. Suhas Ajgaokar

 Reliance foundation at Rajkot, Uttarakhand, Shivani in M.P

 Water Aid India, Delhi. contact -Shri Sunil Shrivastav

 Tilothu mahila mandal, BIHAR Mr Ranjit Sinha
Where you can use?
Water conservation Water Storage
Tank below Ground

Tank above Ground Open at Top

Dome Shaped Tank

Closed Tank to store Rooftop Rain water for Drinking Purpose
Varmicompost Tank

 Water Tank for Animals / Cattle to drink water

 Half Round Chanel shaped conveying water

Toilet

Bathroom

House

 Fencing

 Bandhara / Dam

Mandir Top or Kalas
This Technology is liked by the Village People and is in use at Village level.
आपल्या खेड्यात पाण्याची मोठी टाकी बांधायची आहे? आम्ही आहोत ना. फेरोसिमेंट पद्धतीने टाकी बांधतो आणि बांधायला शिकवतो. जरूर संपर्क साधा.
Contact Ferrocement Society (India) for further guidance and assistance. NGOs are welcome to
connect with us.
Mobile :
Girish Sangle (President) 9422736252

Ulhas Paranjape (9820788061)

Nandkumar Jadhav (9822052079)

Padmanabh Lele (7249370677)